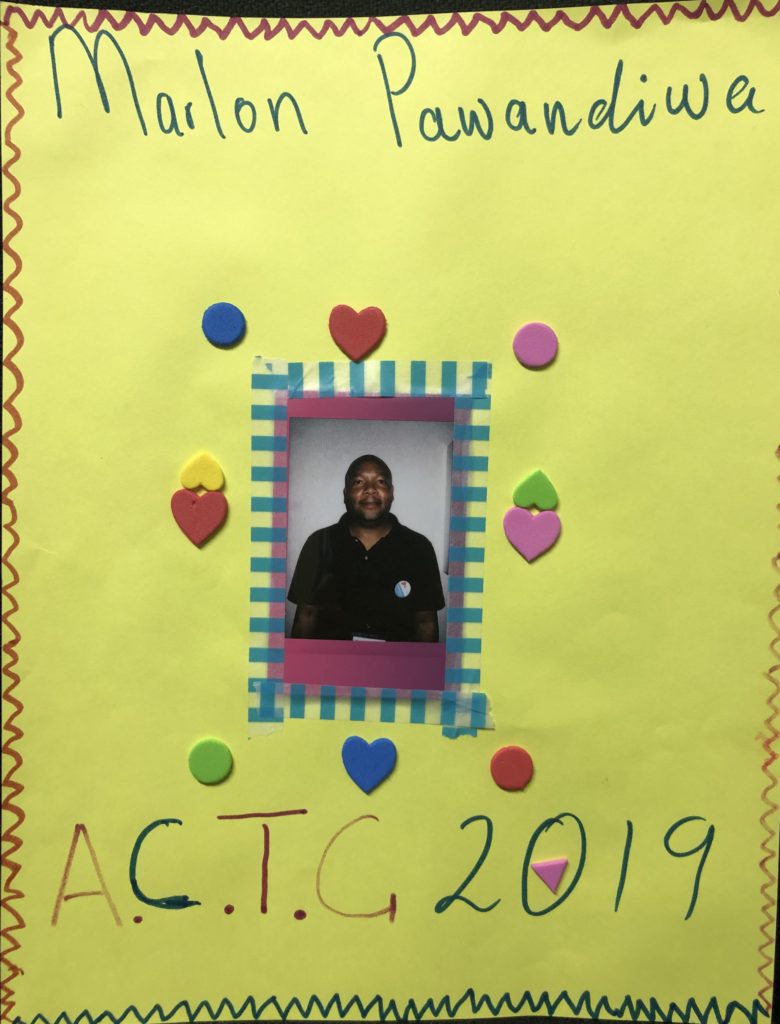 What is your name and where are you from?
My name is Marlon Chinyaradzo Pawandiwa, from Cape Town, South Africa
When did you join the ACTG?
2014
Why did you get involved with the ACTG, and what are some of the things you've done as a member?
I became involved as a representative of an NGO in the Task Applied Science CAB. I eventually joined the GCAB. My reason for joining was to bring change to the community and correct misconceptions about research and HIV. As a member, I have bridged the gap between researchers and the community
Describe your community.
My community is a diverse population that comes from different areas. We are one of the poorer communities in the area, with high crime rates and many gangs. However, we mobilize around many projects to help improve the community and our livelihoods. 
What are the most important treatment issues to your community?
Shortening the period of TB-HIV treatment. We also face non-adherence. Safety is an issue – many patients are robbed of their medications. Finally, there is concern about the side effects of medications.
How do you want your work in the ACTG to be remembered?
I want to be remembered as part of the team that contributed to finding a cure for HIV. I want to be a part of the team that eradicates the virus. I want to provide information to my community to help them be more aware of what's happening in the ACTG and also to help the ACTG be more aware of my community's needs.
What are your future hopes for the ACTG and HIV research?
Like most people, my hope is that we find a cure. But before that, my hopes are for shortened TB treatment and increased use of long acting HIV treatments, like injectables.
---